Vi har fået mail fra Sifoe!
Muhammed Trye, en af de unge fra YPWB,  som også er en del af Project Yiridingo (Mango Projektet), har sendt os en mail om hvordan projektet går:
A REPORT BY YOUNG PEOPLE WITHOUT BORDERS PROJECT YIRIDINGO.
Project Yiridingo was introduced by  children without in Denmark. This idea came about after a meeting was held on the 2nd January 2016 in Sindian Cassamance the Republic of Sengal. The meeting was done between members of Young People Without Borders, The Ride to Education Team from Denmark, with Kim and Pia from Children Without Borders in Denmark.
For starters, project Yiridingo mainly involves in fruit drying and jam making. We dry fruits such as Mangoes, Boabab Jam, Sorrel Jam. The project consist of 8 members in the committed namely:
Saffie Badjie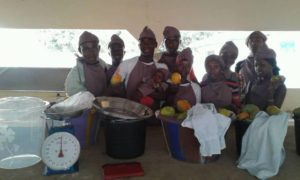 Muhammed Trye
Momodou Krubally
Momodou Minteh
Fatou Jabbie
Jianaba Jabang
Kumba Fatty
Nfansu Demba
With the the help of Kristian we built six dryer solar machines. However the machines was not completed before the departure of Kristian to Denmark. On the 11th April 2016 we agreed with Kristian and went on a study visit to My Farm to gain more knowledge on this project before starting.
On the 23rd may 2016.We started with the drying process Which was reffered to as "Testing period". It takes 3-4 days for the Mangoes to dry in the drying machines. One machine takes 13-15 Mangoes depending on the slices. We start by 9:00am. For starters we agreed that every member of Project Yiridingo was to bring a mimimum of 10 mangoes after three or four days.
We Take precautions while working, precaustions such as wearing uniforms, tieying the hair, we avoid too much conversation during working hours to avoid splashing of saliva on the product. We have our register which is marked after a day of work.
Due to lack of experience we encountered problems such as burnt mangoes, this happens as a result of overipe mangoes and the fans were not rightly fixed, so the moisture was not going out properly. Another problem faced by us was ants and other small insects. But a solution was found for it. We bought foam/sponch and glue to stick round all covers of the machines.
As a result of this problems Muhammed Trye was sent on behalf of the committee to Myfarm on a study visit to no the causes of the brunt mangoes.
Further more,three hundred and fifty (350)dalasis was given to each of the members as a recompense for our effort by Mr lamin Badjie the education center manager.
We stoped the drying process on the 20th July 2016. Due to the end of the mango season.
Addition we started packaging the dry mangoes on the 10th October 2016.
Unfortunately for us about two airtight containers of dry mangoes got spoiled as a result of the little experience we had. A total quantity of 240 packets for 50d each and a total quantity of 120 packets for 25d each. As for now we have about 45 packets remaining.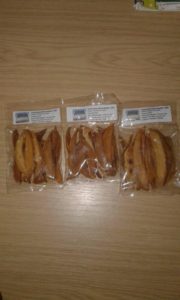 Moreover we have faced a major problem with the marketing of the product. This was because of our lacking connections. Some measures have been put in place for the marketing. We have credited all members of YPWB with a parkets of 50 dalasis to each of the young star's and 10 parkets of 50 dalasis to each of the main executive members. This has greatly helped us with the marketing. Again Kalifa has connected us to Rainbow Lodge at Sanyang Beach.
We have also established trade linked between us and My Farm.
On the 8th January 2017 we had a training on jam making. We made SORREL JAM and BAOBAB JAM .
A total of twenty one thousand five hundred dalasis (22,000)dalasis was collected from kalifa to facilitates the project.The money was collected completion of building the machines and buying of other materials such as airtight containers, knives, buckets,  sealer machine, plates, big bowl and printing of the label. The members of the project have planned to embark on a training visit to MyFarm for more knowledge on the jam making.
On behalf of the committee members we express our sincere gratitude to Children Without Borders "BUG" and the RIDE TO EDUCATION TEAM FROM DENMARK.
SPECIAL THANKS TO KIM AND PIA,KRISTIAN. We are grateful to you all.